Understanding is the foundation for personal and organisational growth.
Tailor your strategy around deep insight
People are unique. Organisations are unique. Taking a 'one size fits all' approach to workplace wellbeing and Mental Fitness risks being counter productive. We help you to:
Understand the Mental Fitness and wellbeing landscape in your organisation

Gain a deep understanding of the Mental Fitness of individuals within your organisation 

Understand trends and patterns across the organisation and use these to focus goals and align wellbeing strategy with organisational KPIs

Use this insight to provide highly personalised support for personal growth and transformation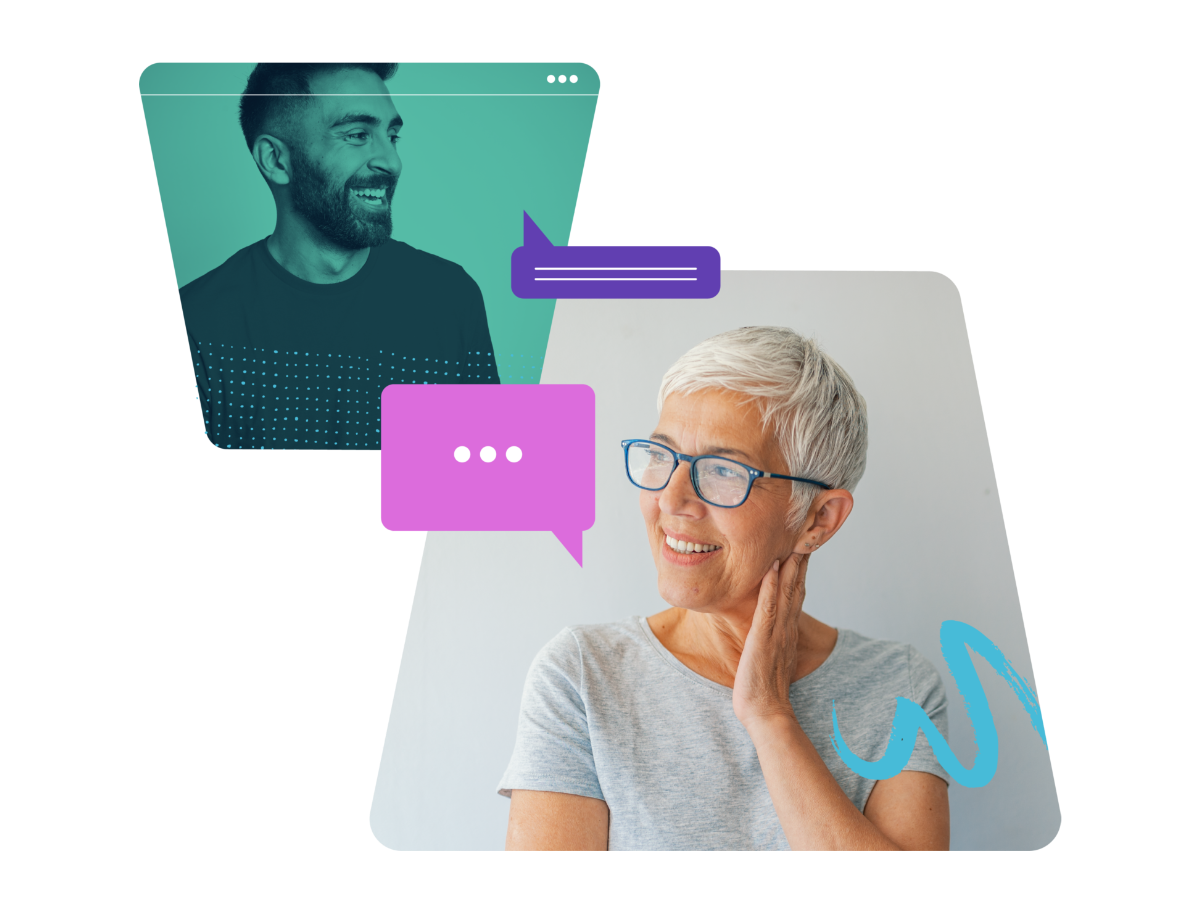 Deep exploration of individual Mental Fitness = powerful insight for your organisation
Combine the human experience and expertise of our consulting team with the scale and rapid deployment of our Cognosis™ self-profiling tool to gain rich insight.
CONSULT
Our team of highly experienced consultants learn from you about your organisation and how best we can work with you to achieve the best results.
AUDIT
Our audit tools are designed to help you reflect on your current organisational approach to wellbeing, resilience and Mental Fitness and identify key areas for focus, development and growth.
COGNOSIS: TRENDS
Generate organisational wide data showing current patterns and to track trends over time. Shape strategy, personalise support and set wider organisational growth objectives.
COGNOSIS: BENCHMARK
Use our Cognosis™ tool to profile individuals and teams and generate powerful data to understand the Mental Fitness requirements of individuals across the whole organisation.
COGNOSIS: MATCH
Gain insight about your people to fully unlock the potential of transformational coaching at every level of the organisation by matching individuals to the right coaching experience and expertise.
Benchmark your Mental Fitness:
Experience Cognosis for yourself
As part of your coaching programme, you'll gain access to Cognosis, allowing you to identify the areas of your personal development that will have the most impact.
Our Cognosis™ platform
Our proprietary Cognosis™ self-profiling tool is designed to provide deep insight about individual Mental Fitness. Designed and used by a team of transformation experts it's a vital foundation for understanding priorities for personal growth and using these to establish objectives for investment and focus at an organisational scale. 
It allows organisations to align employee wellbeing with organisational KPIs and to use Mental Fitness as a driver of organisational growth, innovation and development.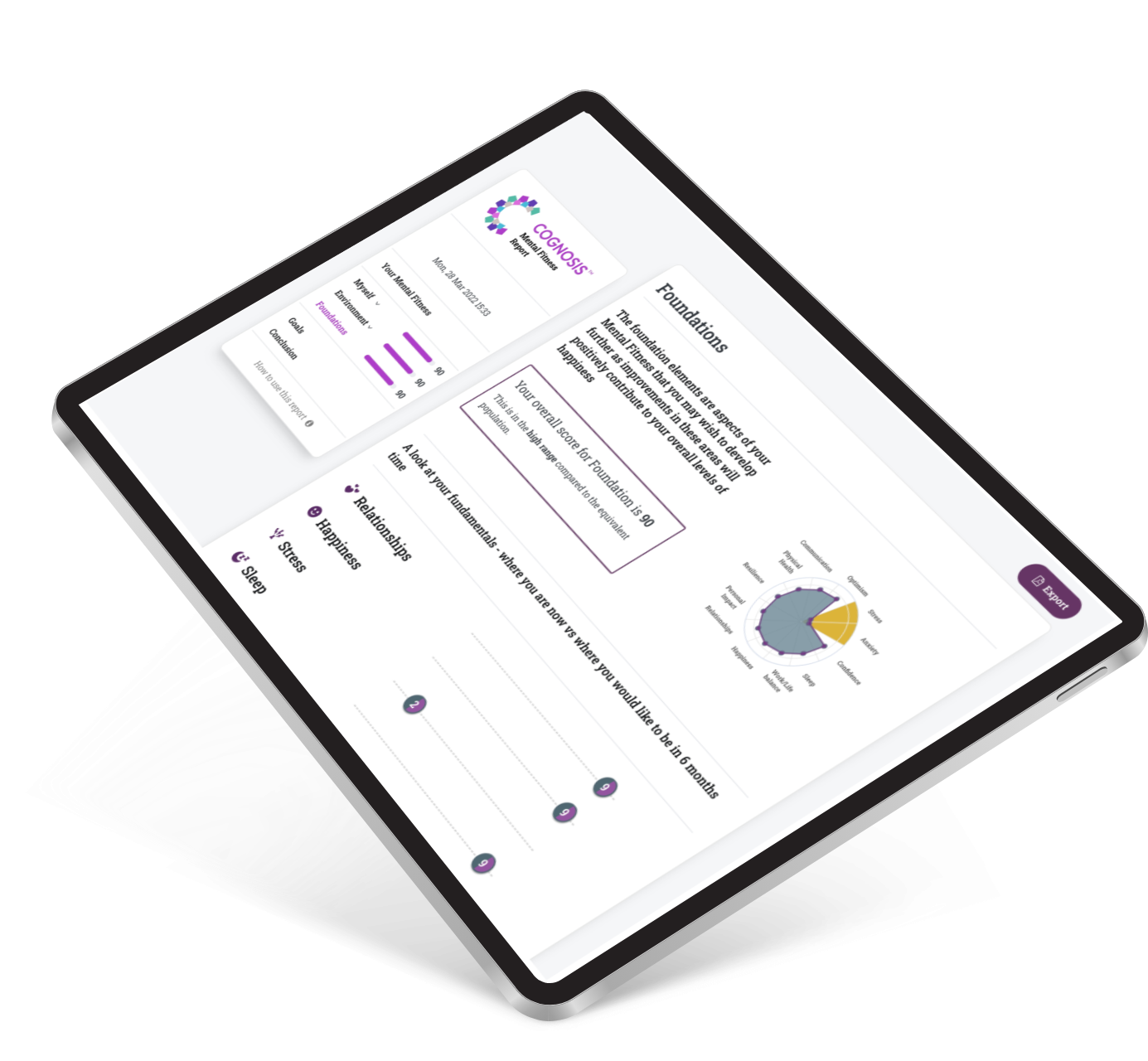 Future-thinking Insights
Insights, opinions, expert advice, tips and tools, a stream of useful performance development and wellbeing content. Read more Insights ›
Apr 2023 12
Last month, Cognomie launched The Equity Opportunity - Women, Wellbeing & Work, a new white paper that interrogates the state of play of the female experience in today's workplace. As a business, Cognomie has always been deeply committed to how we support...