Take a Cognosis™ and start your Mental Fitness journey
The first step in gaining insight that can transform the way you work and lead your life.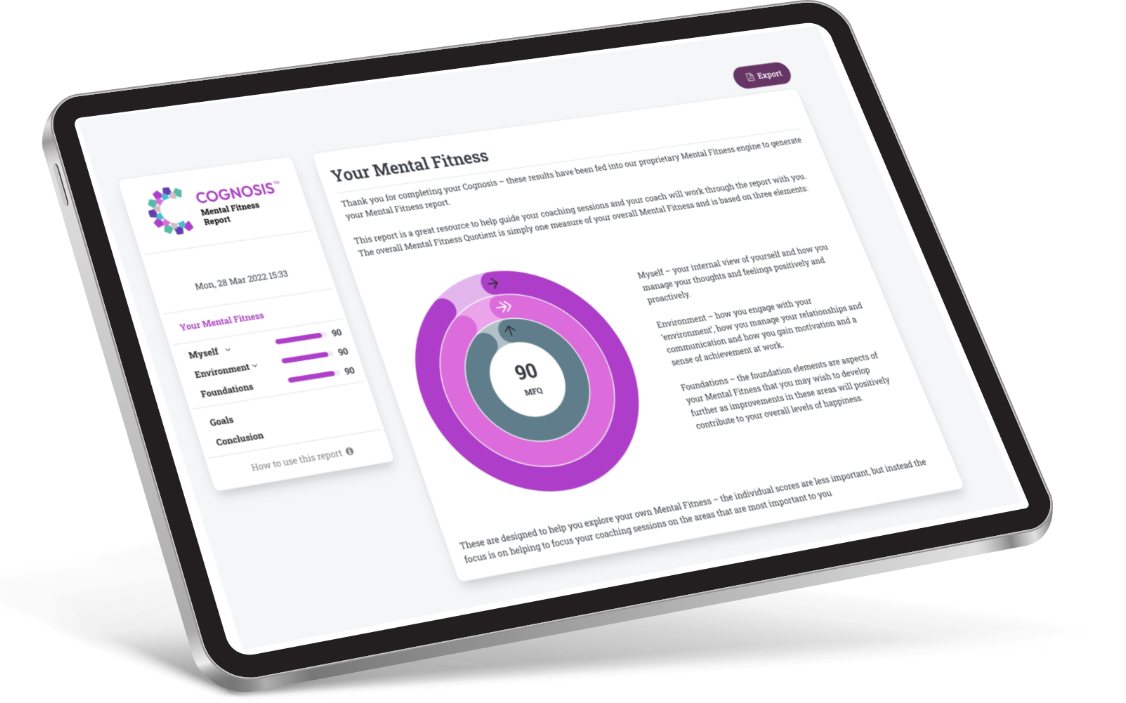 Understand your Mental Fitness
Benchmarking your Mental Fitness and the Mental Fitness of your teams is the first step towards improving wellbeing, resilience and performance on both a personal and an organisational level.
Our mission is to improve the Mental Fitness of everyone and to work with like-minded organisations who share our values.  Completing the Cognosis™ profiling tool below will give you time to reflect on your own Mental Fitness.
Once you've completed the Cognosis™ profiling our platform will generate a report based on the data you've provided and email your personal Mental Fitness report to you .
3 Simple Steps
That's all it takes to gain the insight required to bring crucial focus to your team or individual development. The insight that revolutionises the impact of coaching, to transform individuals or whole organisations.
We use the insight to create custom coaching and development programmes that start to improve performance from day 1. You can use the insight to measure our performance against your business objectives, making coaching a measurable service.
Experience the insight gained today and take a Cognosis™ now.
Experience Cognosis™ for yourself now
Start your Mental Fitness journey today. Experience a personal Cognosis™ first hand, simply click on the link and you'll be taken to a registration page. Complete your personal details, to allow us to send your report, check the privacy policy and then start your Cognosis™. Once complete, we'll send your personal, confidential report.
START YOUR COGNOSIS™ NOW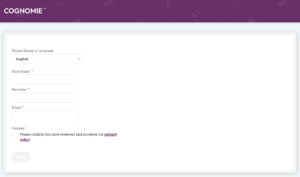 Request to experience Cognosis™ for your team or find out more about benchmarking
If you're not ready to take a Cognosis™ just now, get in touch with us today and we'll send you access details to experience Cognosis™ for yourself, in your own time. Take 10 minutes when your ready to complete it and your report will follow shortly after.
Or, if you've tried a personal Cognosis™ and now wish to arrange a Cognosis™ for your team complete the form below.
Simply provide your details below and you'll be sent a personal link to complete your own Cognosis™ or we'll arrange for a team member to get in touch and arrange a team Cognosis™.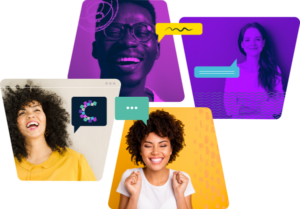 Discover the power of insight
Insight drives both our personal self-awareness, but also our capability to help others and organisations to grow. Our Cognosis self-profiling tool plays an important role in this.